Just completed an new shiplap halltree with added shelf. It is heading to it's new home in Texas this next week.
This one is 4 foot wide and 6 feet tall with 4 cubicles in the bottom and 5 stainless hooks.
This one is done in a natural wood stain for the bench and shelf.
This combination turned out extremely beautiful. Hopefully the new owner will approve as well.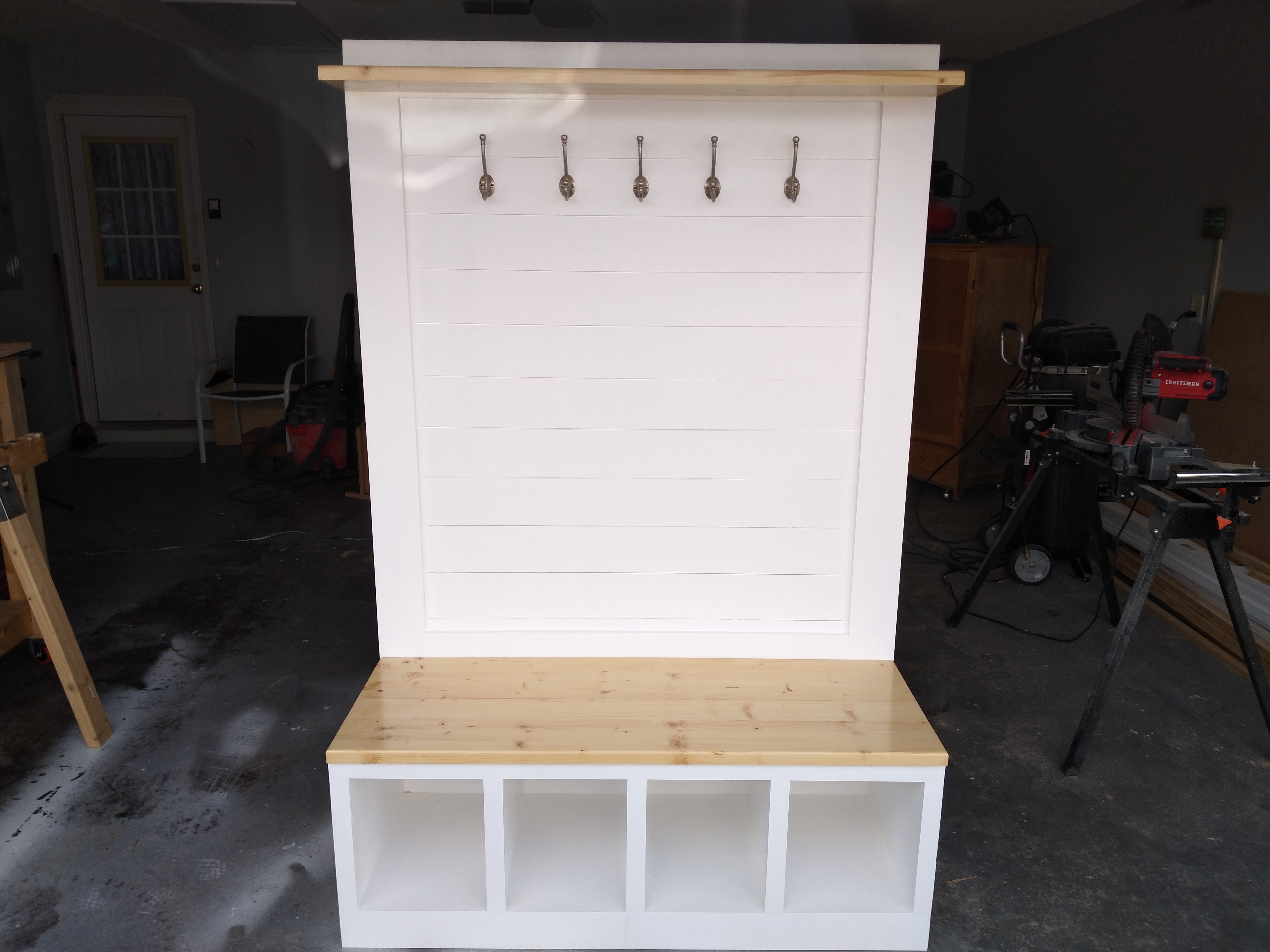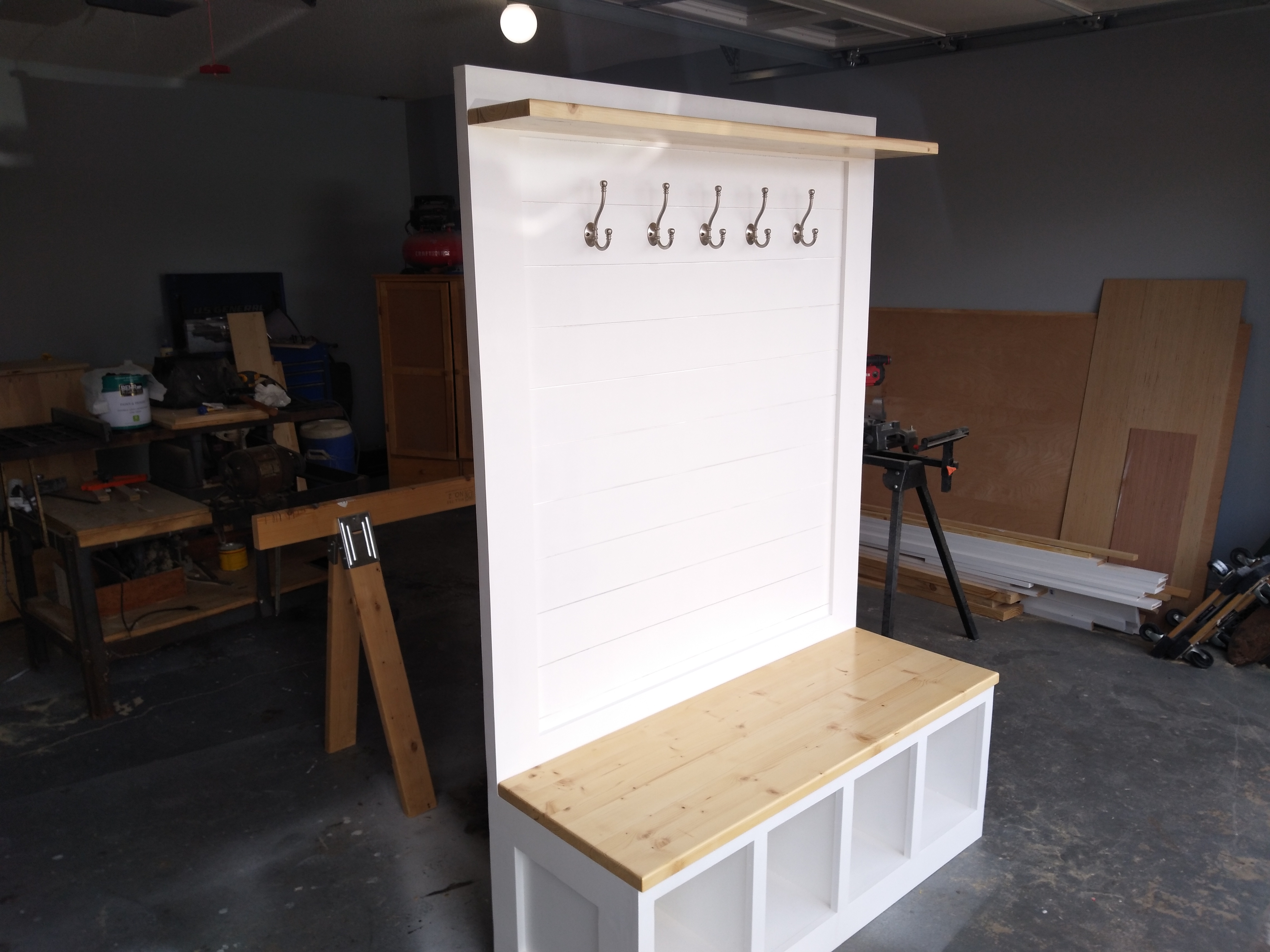 Feel free to contact us for your next project.